Reading through the various crazyguyonabike blogs I was able to piece together a pretty good schedule for my Coast 2 Coast ride this spring.
The map is probably not exact because the ride varies slightly year to year.
Put your mouse over the markers to see the date and location (city, state).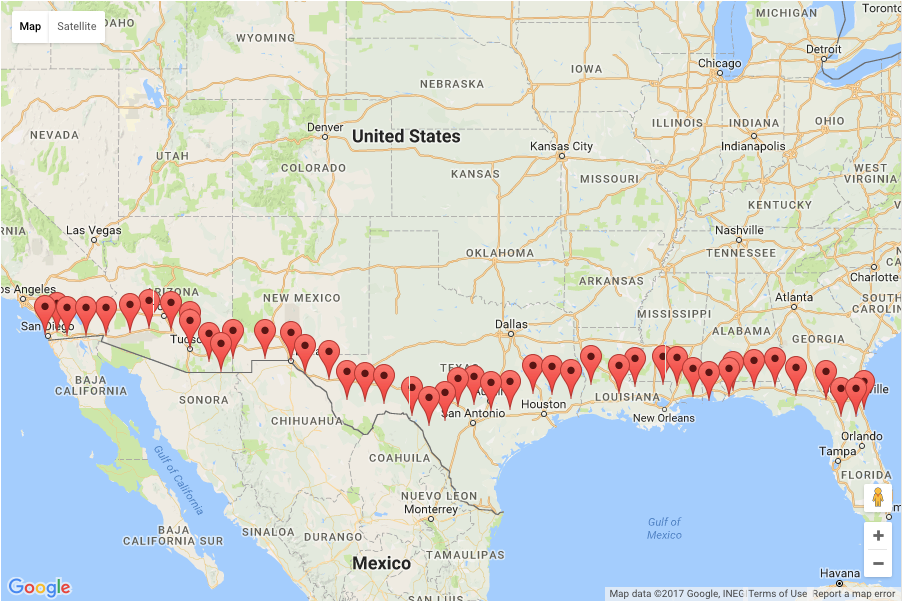 ---