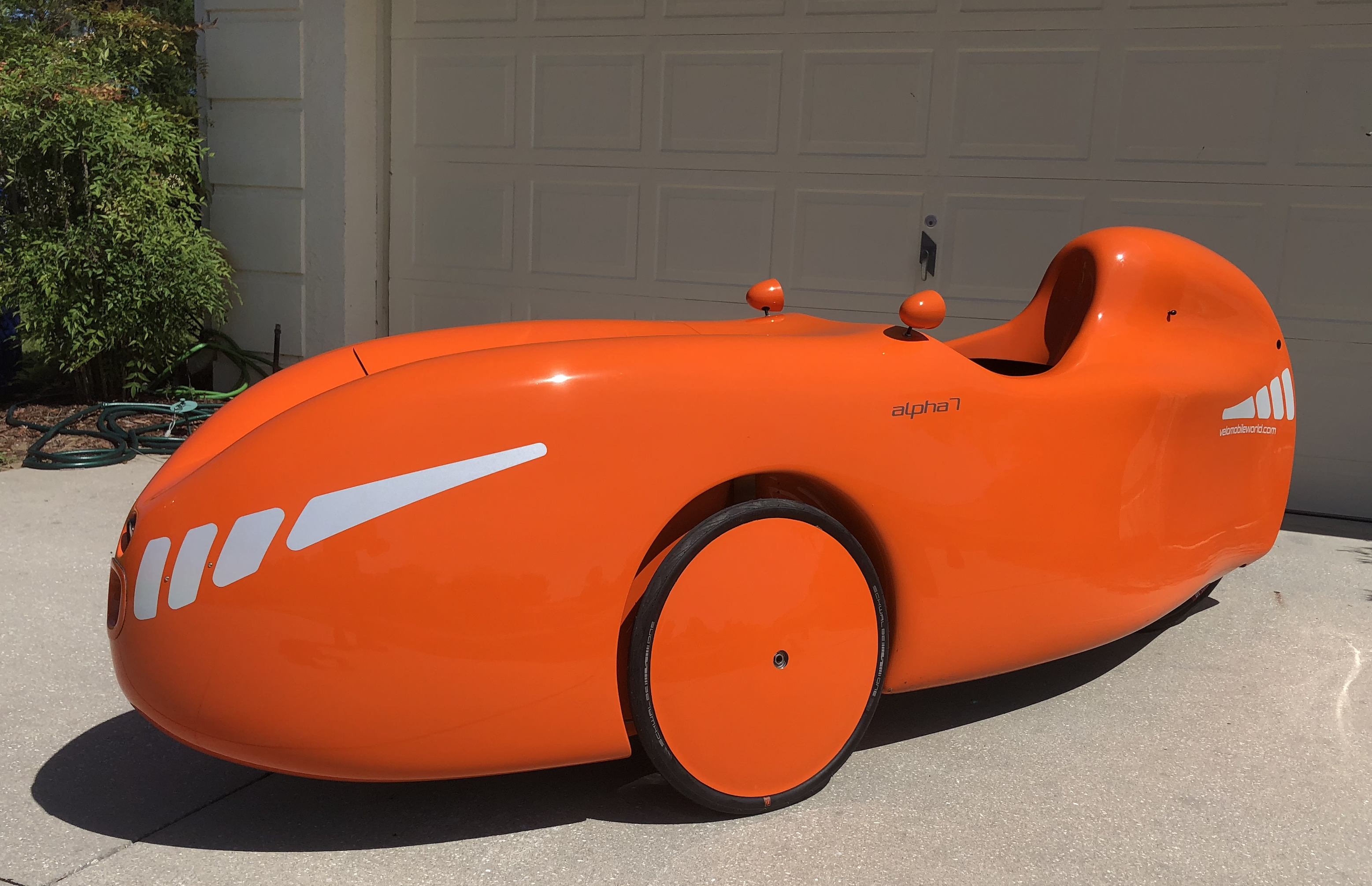 Impressions
I now have just over 500 miles on the Alpha7. According to VeloViewer the Alpha7 appears to be about 2.6 mph faster, on average, than my DF-XL.
The Alpha7 is setup exactly as I received it from Bicycle-Evolution in Plano TX. I'm 6' 1" tall and now weight 215 pounds (yes, I'm overweight).
Due to the top entry opening it is much more difficult to enter/exit the Alpha7 than the DF-XL. When I first got the Alpha7 at the end of February 2020 I weighed 245 pounds and could not get out of the velo without help from two beefy guys lifting me by the arms to pop me out of the narrow top opening. It sounded like a champaign bottle popping open. I was very motived to lose weight so that I could get into, and out of, the velo by myself. So, over the next six weeks I lost 30 pounds and April 14th was my first ride of 7 miles in the Alpha7.
In the last 4 weeks I have put just over 500 miles on the Alpha7.
Compared to the DF-XL the Alpha7:
weights less
has a stiffer drive train
is much shorter
is narrower
has more internal length for long legged people
has better internal air flow for cooling
is very sparse (clean) inside
is much harder to exit
is easier to work on mechanicals
does not tilt to the outside when cornering
has less storage space
is quieter at speed
has steering like it is on rails (no twitchiness)
Fast Ride
Last Tuesday (May 5th, 2020) I was feeling pretty good and I had my first really good fast ride on the Alpha7.
It was a 71 mile ride with a 20.6 mph average. I stopped for 9 minutes to pee and gab with some folks. I have Garmin Vector3 power meters installed.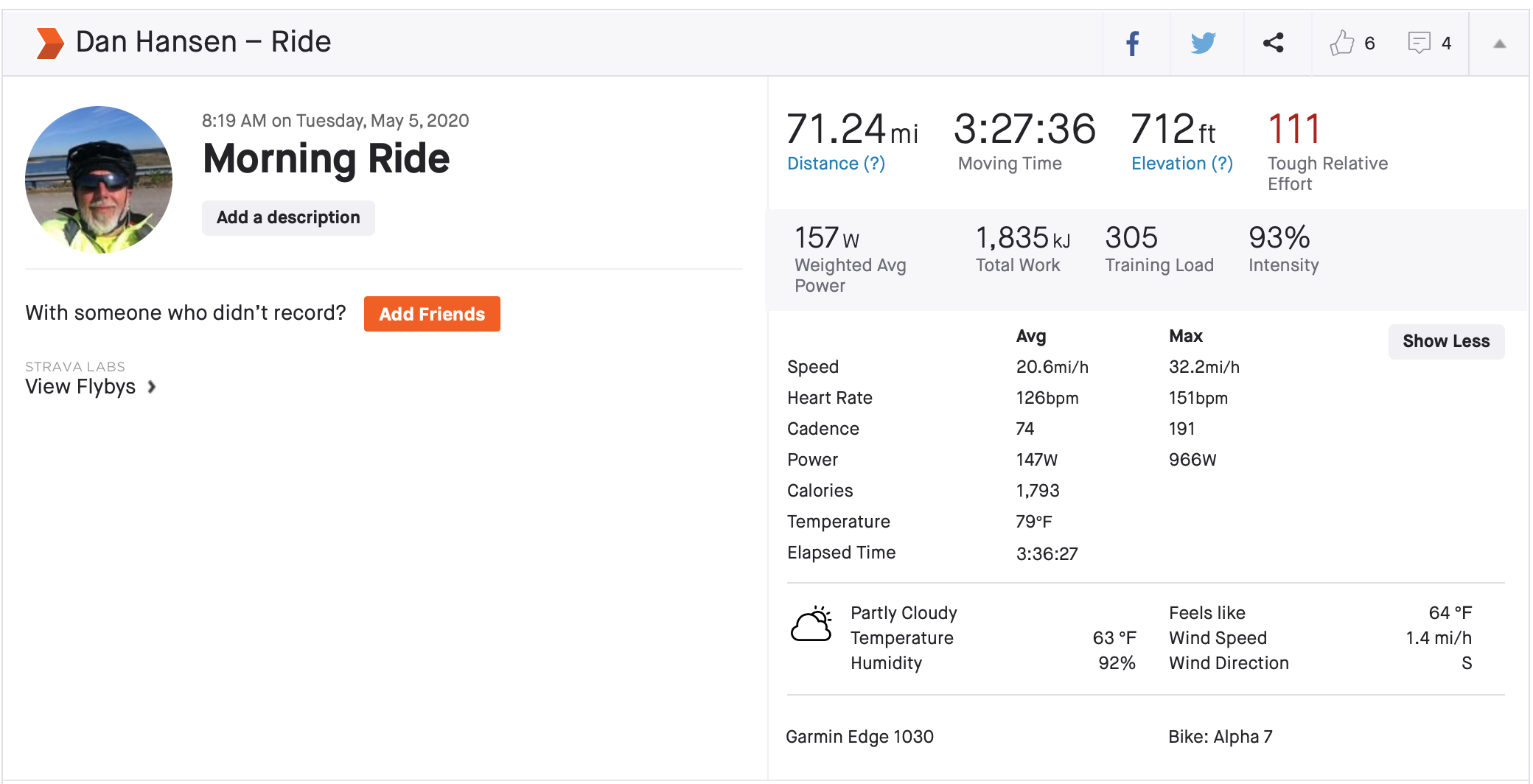 http://www.strava.com/activities/3402413181