SunCity was having a vendor fair today. EasyStreet Recumbents had a nice double booth there. Rode the F-40 out to Sun City and back to show my support.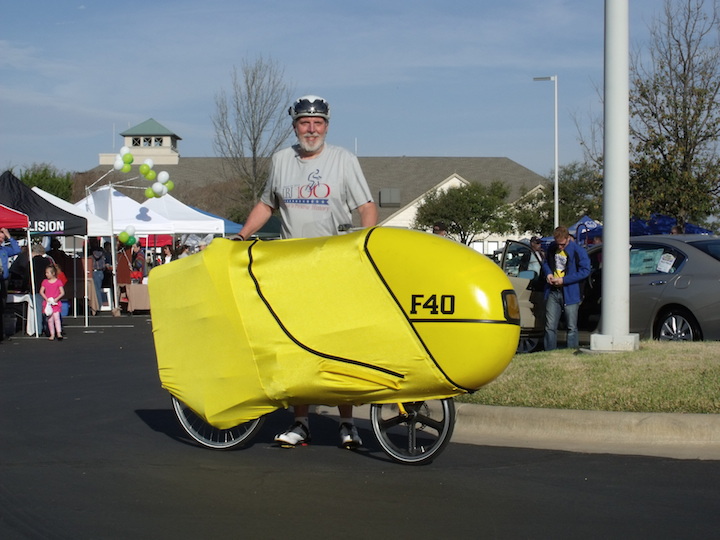 ---
Bike Changes
Kept getting flat tires with all of the road debris from the winter rain months. Put the Marathon Supremes back on for a while - they are bomb-proof. I could not get those thick sidewall tires to fit into my skinny deep-v carbon rims so now I'm back to the original tires and rims.
Yellow spandex looks like new after Robyn washed it yesterday. Cool water, gentle cycle washing machine, layout over a couple of chairs in the garage to dry.
---
By the numbers
Hit every stoplight and had some issues with restarting my garmin. Overall it was about 15 miles round-trip even though the garmin shows less.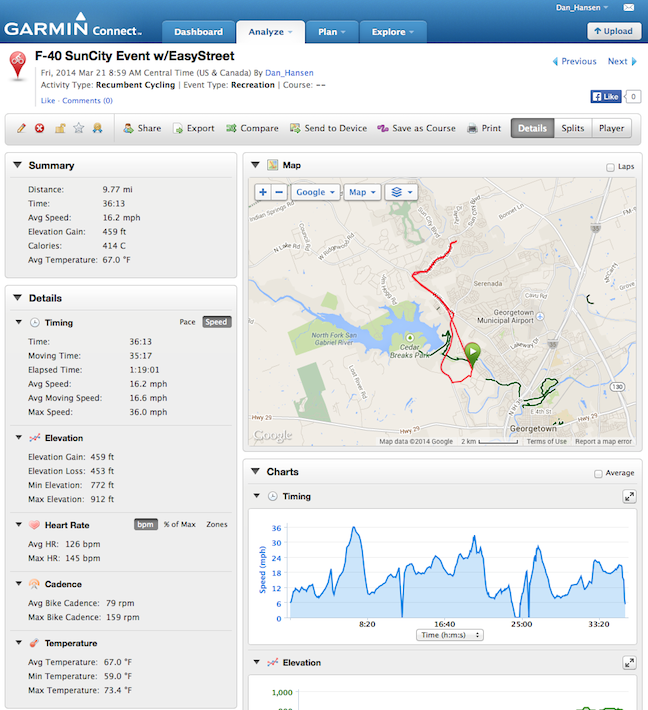 http://connect.garmin.com/activity/464905488