Nice easy shakedown ride on the TiAero in preparation for Saturday's GASP ride. A little windy - winds 13 mph gusting to 19 mph. Rode 30 miles averaging 15.9 mph at a really easy heart rate.
I loaded the bike with everything as if I was riding the GASP today. The bike was still really light.
---
I was only going to ride 20 miles but when I got to the intersection of Williams and Ronald Reagan a roadie passed me and I was able to keep up with him even with a really low heart rate - mainly because of the pretty good headwind. So once the road started a slight downhill I nudged the bike slightly and left him in my dust.
The Garmin VIRB camera is pretty nice - looking forward to taking it on the GASP ride this weekend.
---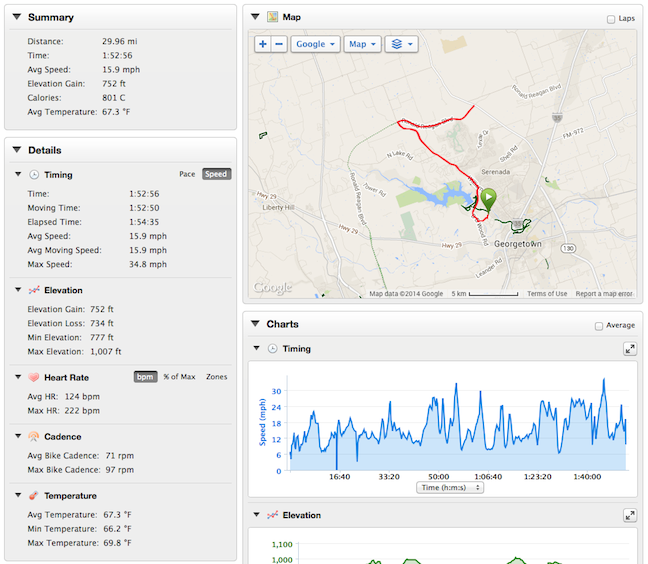 http://connect.garmin.com/activity/490316889
---
---
The frame bag is loaded with everything on the checklist needed for GASP.
tire irons
spare tube
tire pump
CO2 cartridges w/presta-adaptor
patch kit
universal parks tool
3 paper towels
reading glasses
---
New bike nervousness.
I'm not yet totally comfortable with the high racer format. For the first 20 minutes my heart rate is through the roof until I can settle down and relax and enjoy the ride. Well, at least I now know what my max heart rate is.