Beautiful day for a ride!
70 miles to Salado and back with Brian Buckmaster on his ICE Vortex. Stopped in Salado at the Stagecoach cafe for breakfast.
A little windy on the way back - winds 18 mph gusting to 25 mph.
---
Nice video of following Brian downhill @ 33 mph.
---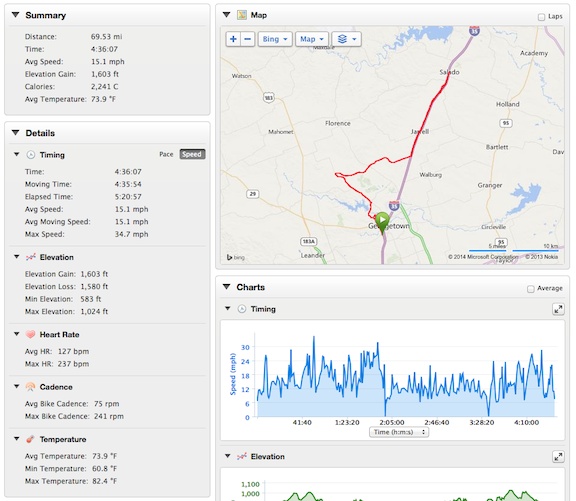 http://connect.garmin.com/activity/500669483
---