Second day on the Quest. Just an easy ride trying to build up my legs.
Lengthened the chain quite a bit. Too long now. When in small ring in front and smaller rings in the back the chain jumps and skips when under moderate pressure. When in the largest ring in the front I can shift through all the gears in the back ok. Now it is high speed is good - climbing really sucks because of the chain slipping.
I mounted the Garmin VIRB camera on the front of the shell exactly between the two front mirrors. The video view angle is great - but now my view is terrible because I keep having to lean my head to look around the camera. Taking the camera off now and I will try to find another place to easily mount it.
In the video you can see how the Quest on a downhill easily accelerates up to 40+ mph.
---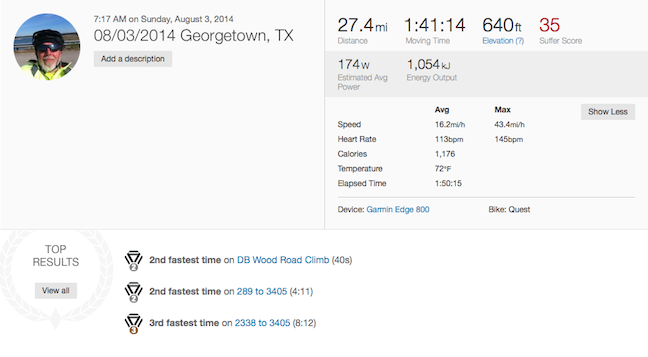 http://www.strava.com/activities/174821439
---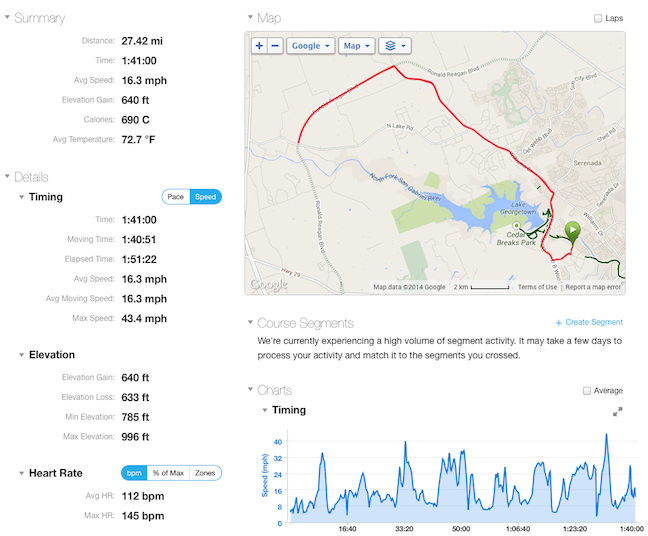 http://connect.garmin.com/modern/activity/557506205
---