Getting hot outside.
Note: Do not configure the Garmin to show you the temperature when riding. "It is better to think you are hot than to know you are hot."
Saw a trike on Williams heading south from Ronald Reagan towards the entrance to Sun City. Was moving about 30 mph when I passed him but waved hi anyway.
Pretty fast time today because of all the targets heading back on RR towards Williams.
---
Strava: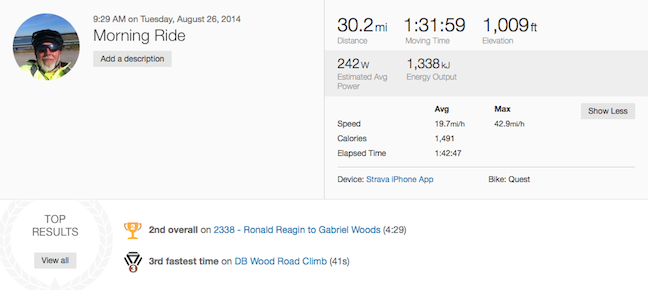 http://www.strava.com/activities/4344284646
---
Garmin: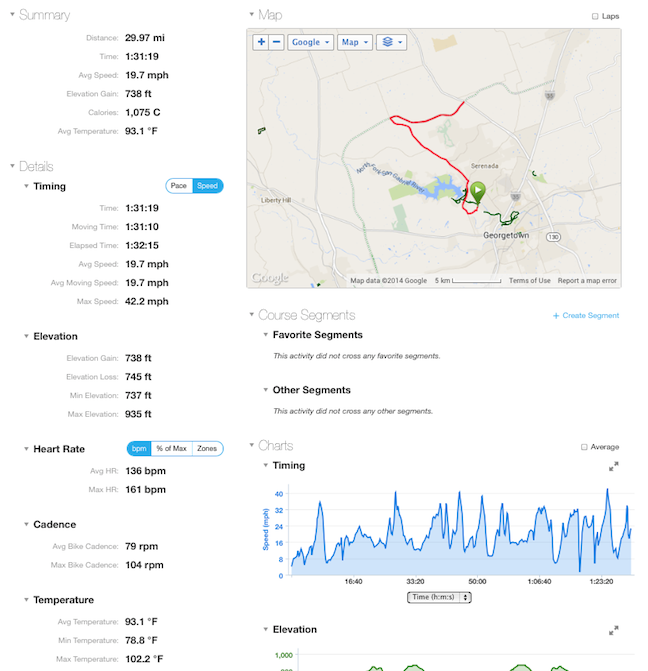 http://connect.garmin.com/modern/activity/575529969