Started out early. Legs felt good. Lots of targets.
Heading north on Ronald Reagan, just as I was approaching 195, I notice a dot receding in the distance at a pretty good pace.
So I decide what the heck, lets chase down another rabbit. Took me over 2 and 1⁄2 miles to catch them. It turned out to be two really fit guys on a high end tandem.
The best part was I got the strava KOM for the 3.2 mile segment - 29.8 mph average. They were a little surprised I caught them :)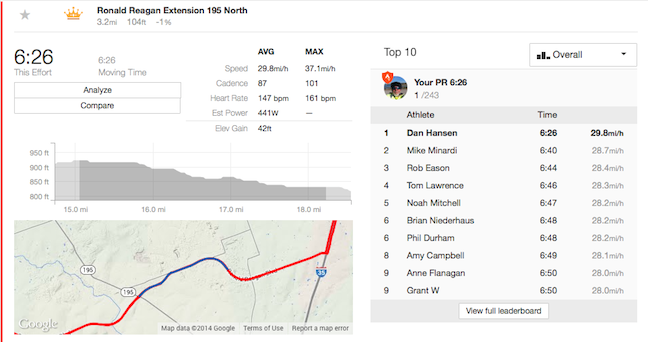 ---
Today marks the one month anniversary of getting the Quest. My first Quest ride was August 2nd and I've ridden 801 miles this month. All on the Quest except for 12 miles I did yesterday on the P-38.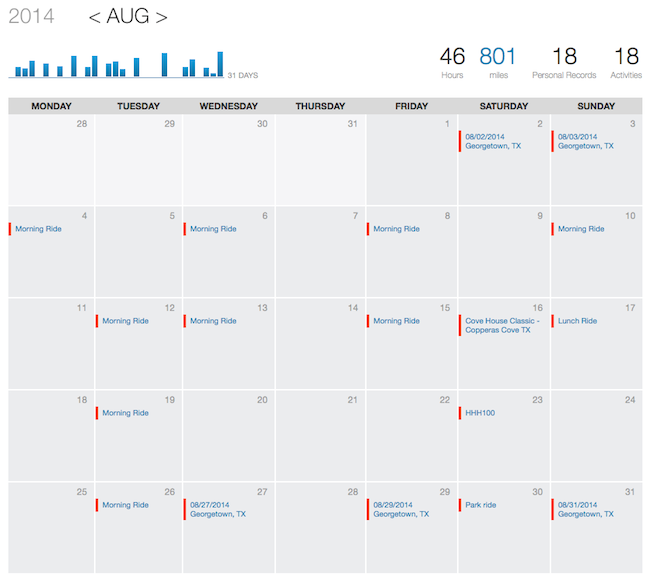 ---
Strava:
http://www.strava.com/activities/187990818
---
Garmin: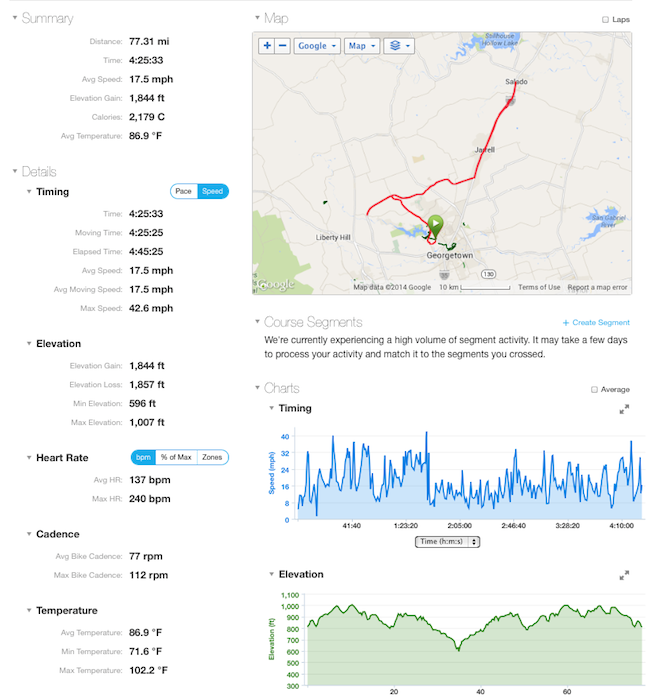 http://connect.garmin.com/modern/activity/579579163