Maiden voyage on the Carbent this morning to Salado and back with Brian. 65.4 miles at 16.0 mph and 2,219 calories. What a smooth riding bike and a beautiful day for a ride.
It says something about a bike when on the very first ride you can just hop on it and ride 100K.
Nice tailwind coming back from Salado.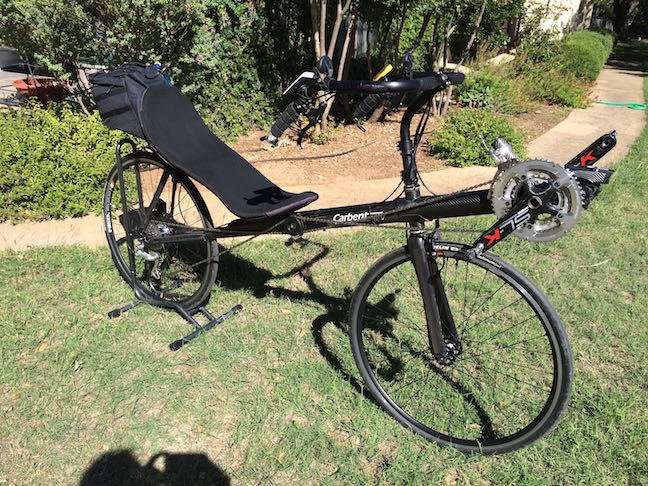 ---
The Bike
The bike was configured and setup by a professional.
It is Jim Verheul's old bike (2012). I bought it a few weeks ago just before trike riding Key Largo to Key West. Jim waited to ship it until I got back. Just received it Tuesday. I'm learning a lot just from examining how this Carbent is configured.
It has a PowerTap power meter. First time I've every ridden with a power meter. I like it, it helps to keep my power at a constant sustainable level. However, my legs are now extremely sore after the first ride.
My legs must be longer than Jim's - I've had to extend the boom out and raise the handlebars some.
The seat recline is so extreme I immediately ordered a headrest from Bent-Up Cycles after the first ride.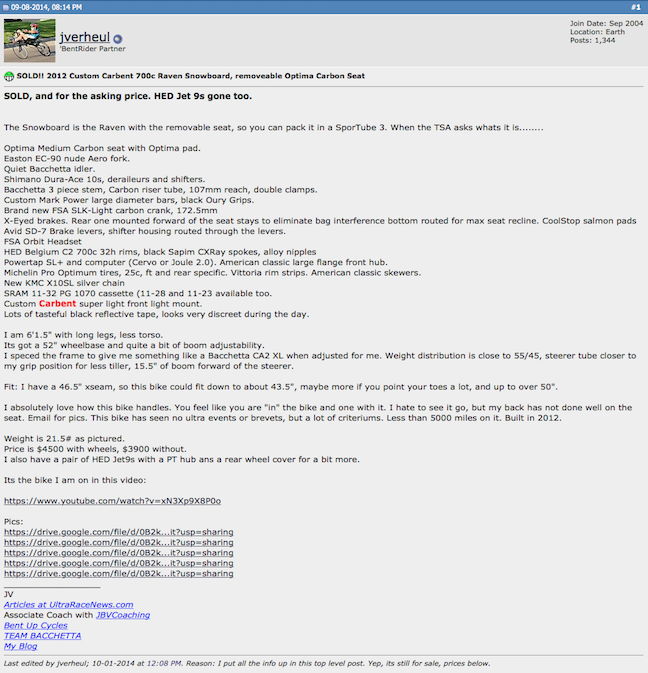 ---
Ride Impressions
The ride is smooth. High end Michelin Pro 25-622 tires front and back, and definitely a latex tube on the rear tire, makes for a very smooth ride.
Fast, precise, shifting.
Fast acceleration.
Hard to balance at speeds below 6 mph. I need to lean forward (upwards) when starting out to have easier balance at slower speeds.
Great gearing combination.
---
Strava: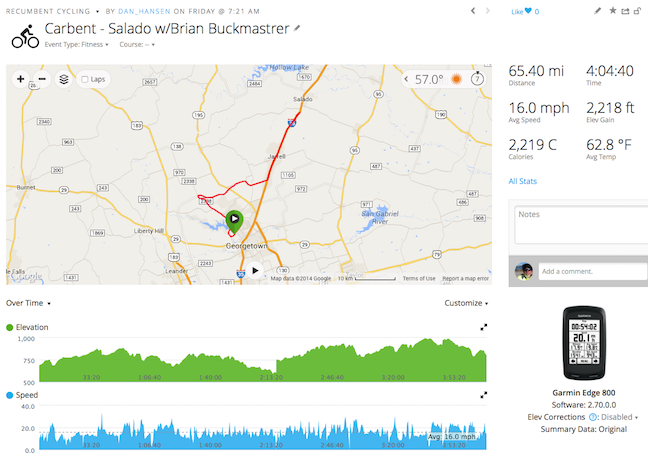 http://www.strava.com/activities/213934562
---
Garmin: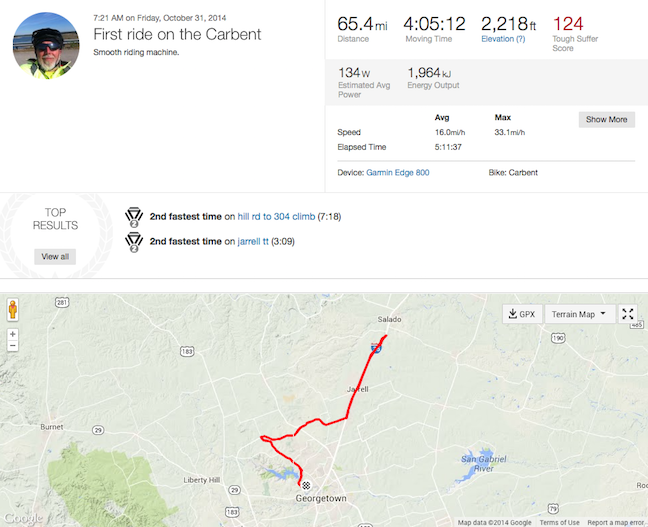 http://connect.garmin.com/modern/activity/605180125