What a windy day!
Winds 24 mph gusting to 28 mph.
Beautiful sunny day. Very fast ride to Salado with Brian Buckmaster. Very slow clawing our way back against the monster headwind.
Road the Carbent and actually beat the Quest KOM on the IH35 north access road because of the monster tailwind. I wasn't even pushing it, mainly just coasting with the wind.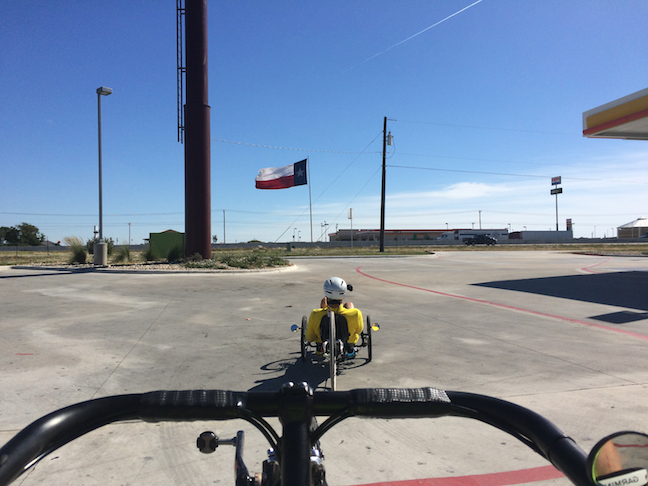 ---

---
Strava: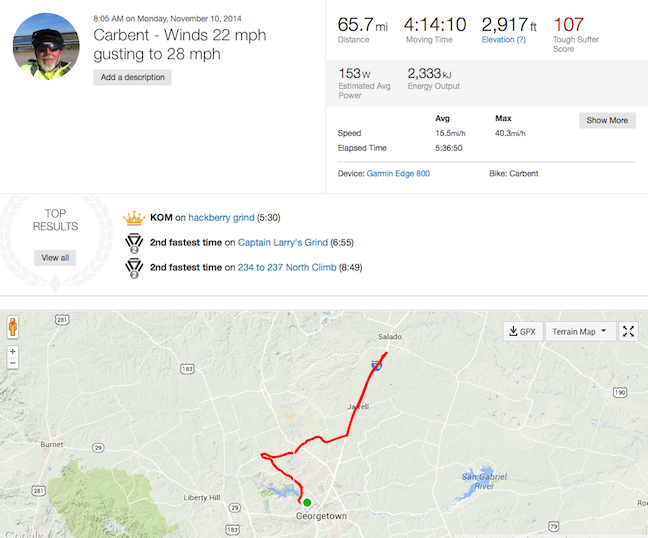 http://www.strava.com/activities/217829517
---
Garmin: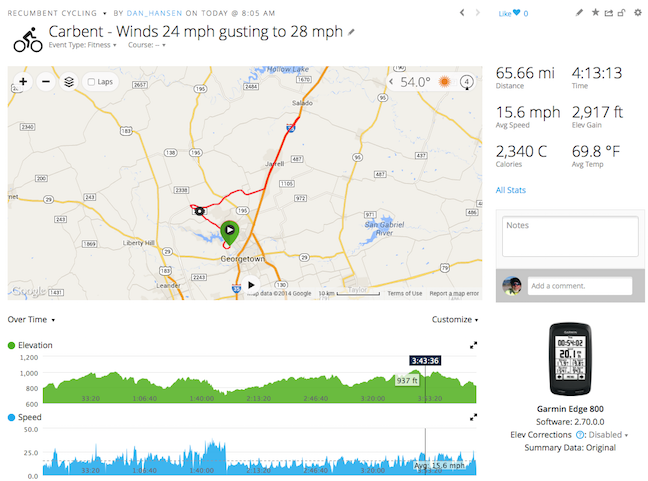 http://connect.garmin.com/modern/activity/630581843