Wasn't really trying but a 28 mph tailwind, gusting to 37 mph, really makes getting a strava KOM kinda easy.


I really was just out for an easy ride enjoying the sunny day. A few other riders, but not many.
Chased a couple of fit rides slightly uphill and with the 28 mph tail wind. Took me forever to catch them. Just as I caught them the route turned into the wind. Dropped them like a rock when heading into the 28 mph headwind. Took all the fun out of it.
---
Look at the flags blowing.
The gusting side winds really pushed the Quest all over the place today.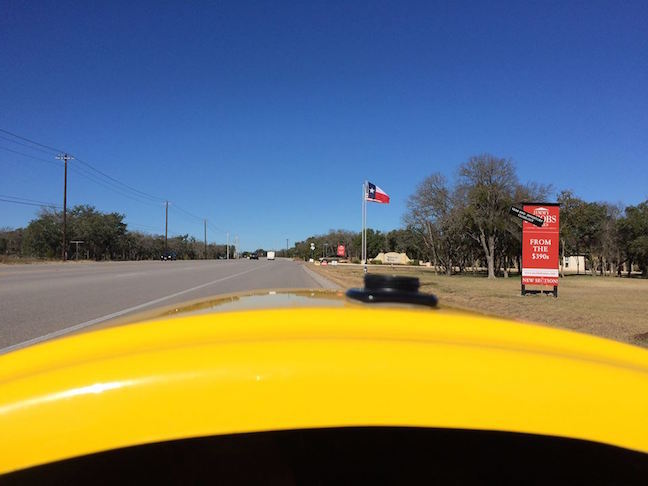 ---
Since I was swinging by Robyn's folks for some post thanksgiving food I decided to also stop at Georgetown Cycleworks. I'd told Paul the last time I as in there that I'd stop and say hi the next time I was in the neighborhood. He took a couple of pictures and put them on his shop's Cycleworks Facebook Page.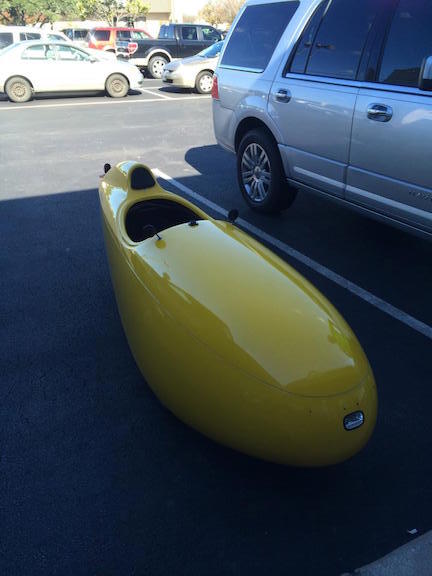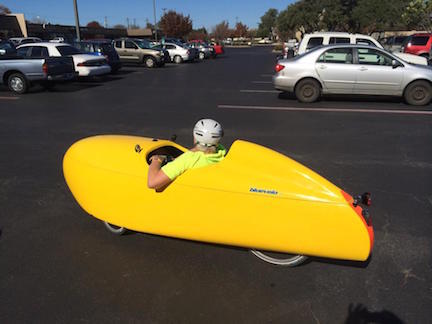 ---
Strava: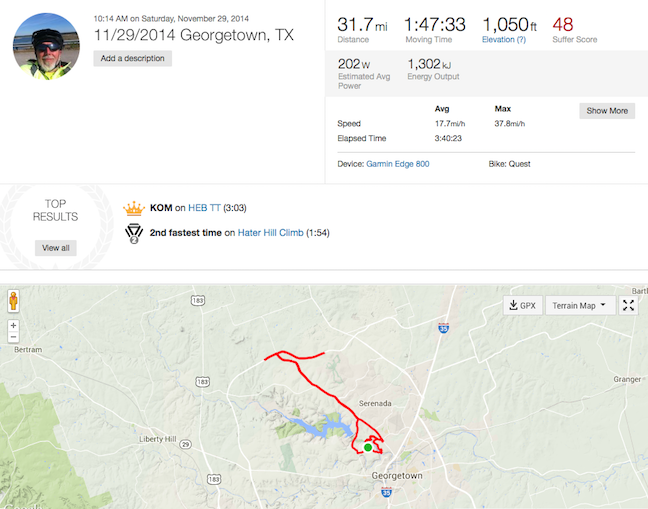 http://www.strava.com/activities/224508453
---
Garmin: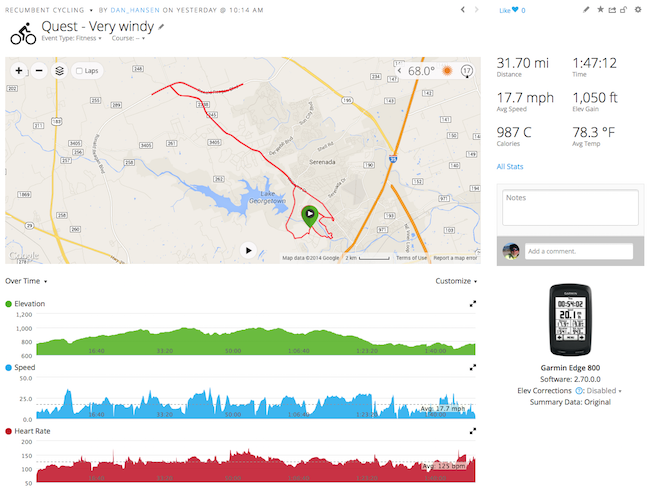 http://connect.garmin.com/modern/activity/641991298