Did my normal training route this morning for the first time in the DF-XL.
My fastest time ever on this route which I have done many times - 26.4 miles at 22.7 mph, no wind, mild 73 degrees temps.
Three Strava KOMs - I already had two of them prior with the Quest. Garmin Vector 2 Power peddles so the power required for this run.
I really like this KOM. Most of the prior runs were with the Quest. The very last one was my first try in the DF-XL. Of course I really pushed it hard today.
Almost three minutes at 35 mph.
---
Strava: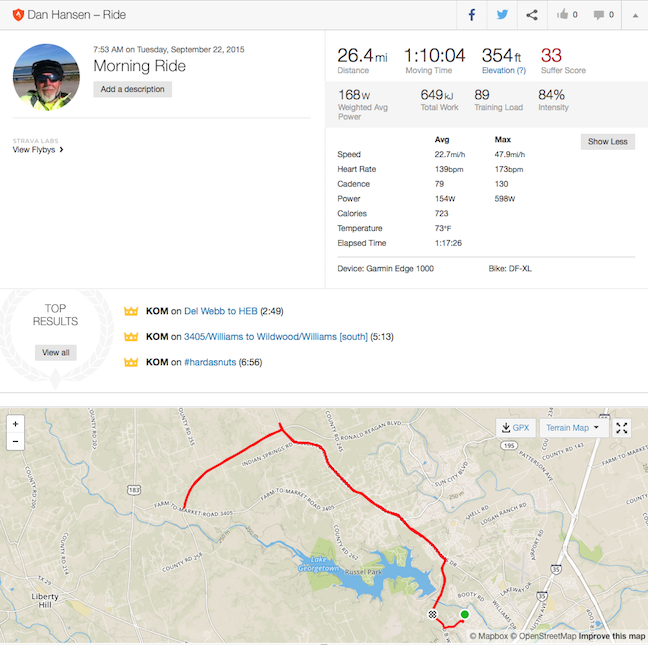 http://www.strava.com/activities/397807838
---
Garmin: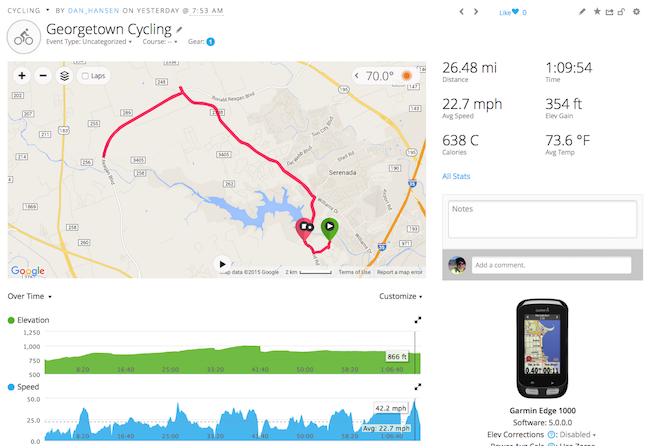 http://connect.garmin.com/modern/activity/906614156
comments powered by

Disqus