Decided this weekend to do the Liberty Hill Rip Roaring Ride with my friends Brian and Susan Buckmaster.
Start of the ride: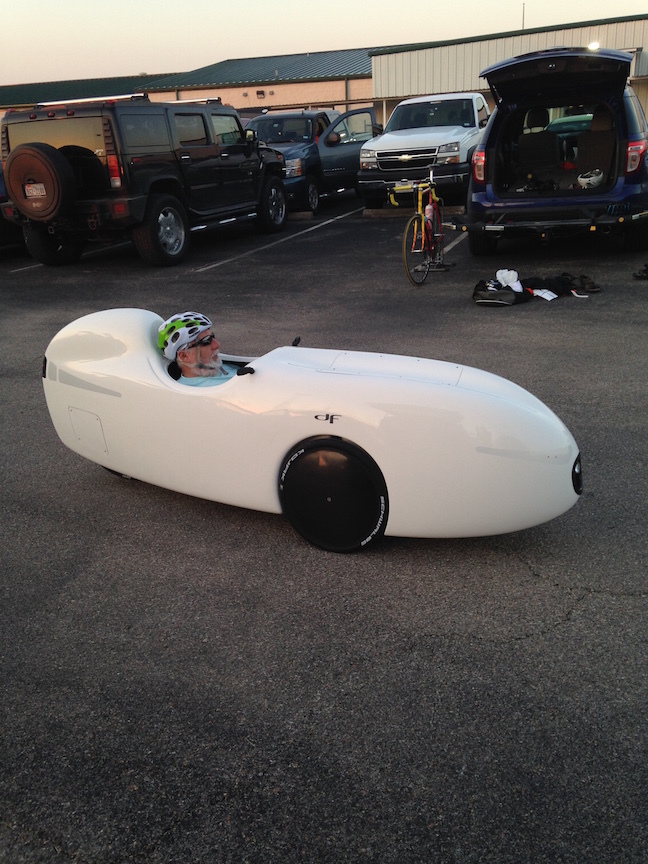 ---
Just wanted an easy day so opted for the 50 mile route. Beautiful day, not much climbing but a couple of really steep hills. One steep hill I got out and pushed the velo up. Wasn't very long.
About three miles from the finish, flying downhill towards a stop sign and right hand turn, I down shift too fast at 30+ mph and throw the chain of the front chainring, front idler and back cassette. Of course I discover these one at a time getting in and out of the velo several times to discover the cause of the hard peddling and all the grinding noise.
After about 15 minutes I can't seem to get things corrected so I'm sitting next to the rode and Brian and Susan catch up with me and ask if I'm ok. I give Brian my minivan keys and tell him to please come rescue me when he finishes the ride.
After sitting there a couple of more minutes I decide to give it one more try and put the velo into a lower gear and crawl to the finish. Before starting back I texted Brian and indicated that I could probably make it back on my own.
About 15 minutes later I roll into the finish glad to be done.
Tomorrow I'll have to figure out what is happening with the gearing.
---
Afterwards Robyn and her sister Liz meet Brian, Susan and I at Dalia's in Liberty Hill for lunch. Nice time, good company, good conversation and good food. All in all a great day!
---
Strava: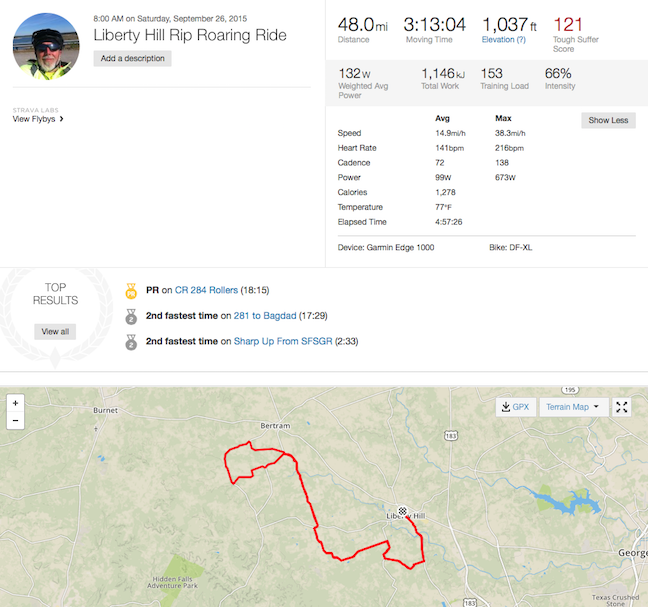 http://www.strava.com/activities/400788193
---
Garmin: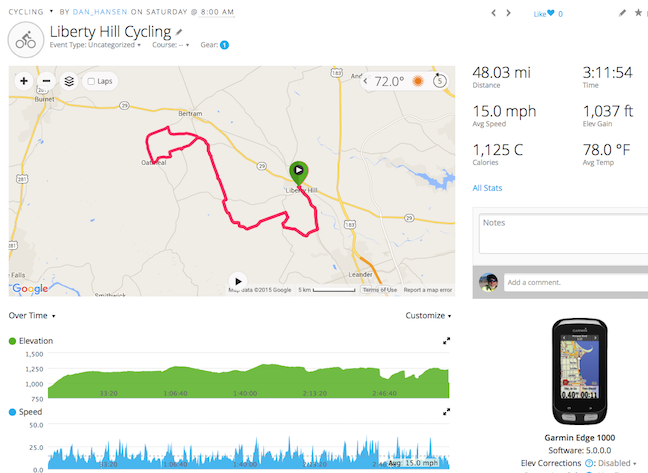 http://connect.garmin.com/modern/activity/910644191