This summer Robyn and I (and a whole bunch of friends) are going to trike the Erie Canal - 400 miles long and a wealth of history.
Starting in Buffalo NY and traveling 40 to 50 miles per day we expect to finish in Albany NY about 10 days later.
The Erie Canal ride is actually the main attraction of a much larger summer road trip:
starting in Austin TX
drive north to Buffalo NY
trike the Erie Canal 10 days and 400 miles to Albany NY
drive to Danvers MA and trike the local area
drive to Bar Harbor ME
trike Acadia National Park (lobsters & seafood) for 3 days
drive to Burlington VT
trike the area for 3 days (Island Line Trial & Brew Fest!)
Here we will part with our friends and Robyn and I will head west to Portland OR to visit our kids.
This post is divided into the following parts:
---
Erie Canal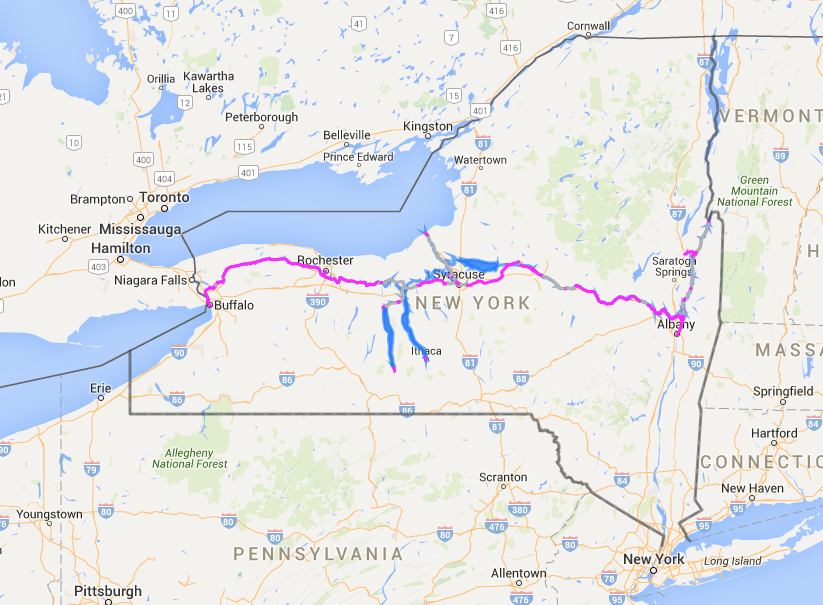 ---
The Trike
Most of use will be riding a "HP Velotechnik Scorpion FS26 S-Pedelec".
Hereafter referred to as "the trike(s)", or "the scorpion(s)". :smile: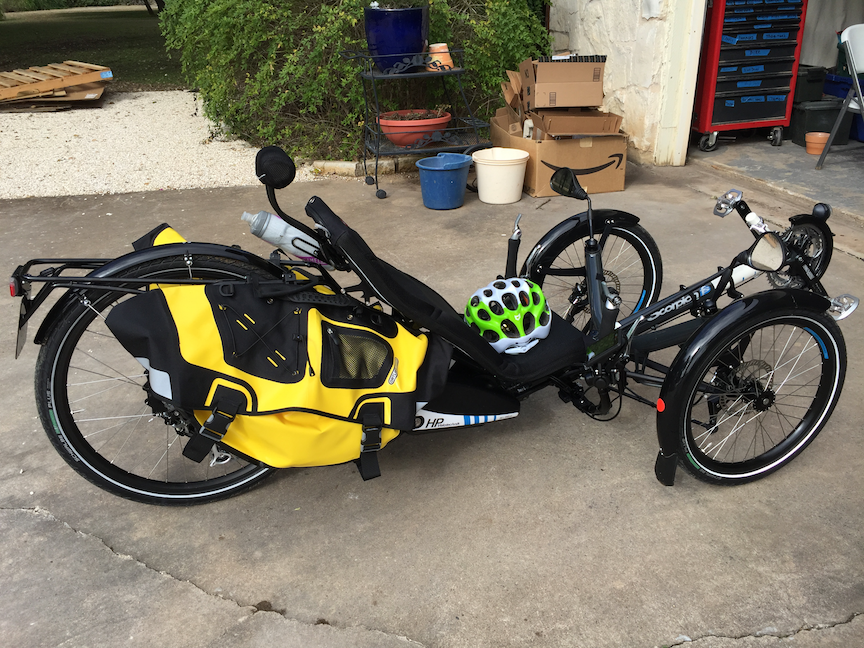 Designed for touring these trikes are amazing. With three wheel independent suspension, two large panniers, comfortable padded lawn chair type seat and an electric assist motor (mechanical doping) these trikes are traveling machines.
comments powered by

Disqus