Today I went on my first long ride of the year. It was about 57 miles total. It was a lesson in perseverance.
Including breaks, it took me about 6 and 1⁄2 hours with a very leisurely lunch stop. Probably an hour off the bike making about an average speed of 10.5 mph. I was averaging around 12.5 mph until the winds came up and I had a long 20 mile stretch at the end with a 12 mph headwind. That put the serious hurt on me.
---
With the ride goal being long distance, and time on bike, I set out at a real easy pace keeping my heart rate under 120 and my cadence around 80 uphill, or a real easy 60 to 70 rpm on the downhills.
At the turn around point (32 miles) in Salado I only burned just under 1,000 calories and averaged 13.8 mph.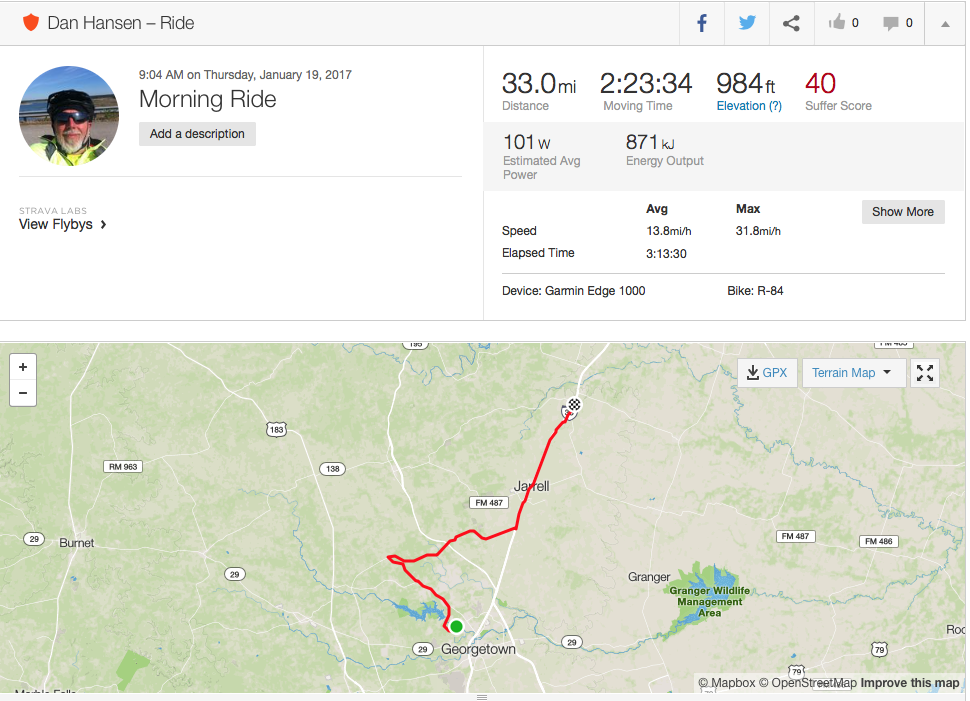 http://www.strava.com/activities/838097757
---
I had a nice relaxing brunch of 3 breakfast tacos and a very large ice-tea. When I got back outside to the bike the winds had picked up and I could see I was going to have a pretty good headwind for the 25 mile ride back.
Once on my bike I noticed that my Garmin Edge 1000 was being wonky. It stopped being able to track satellites. I could get my other sensors ok (heart rate and cadence) but anything related to GPS was wonked (speed, distance, moving map, directions). Bummer. So, since I had my iPhone with me I started up the Strava app and tracked the ride back with it.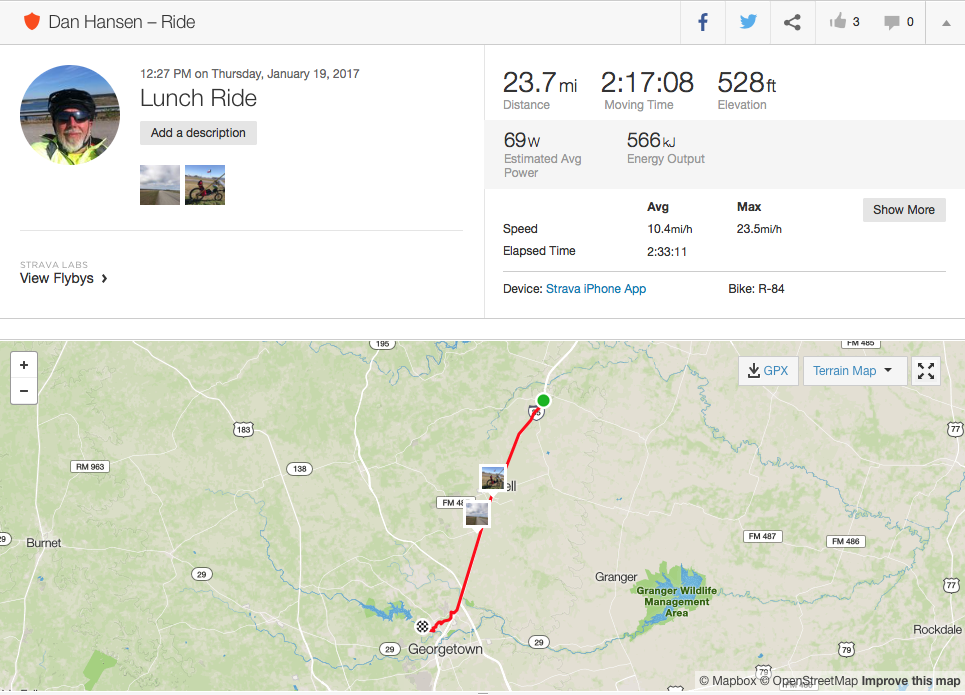 http://www.strava.com/activities/837545521
---
Winds were pretty good on the way back.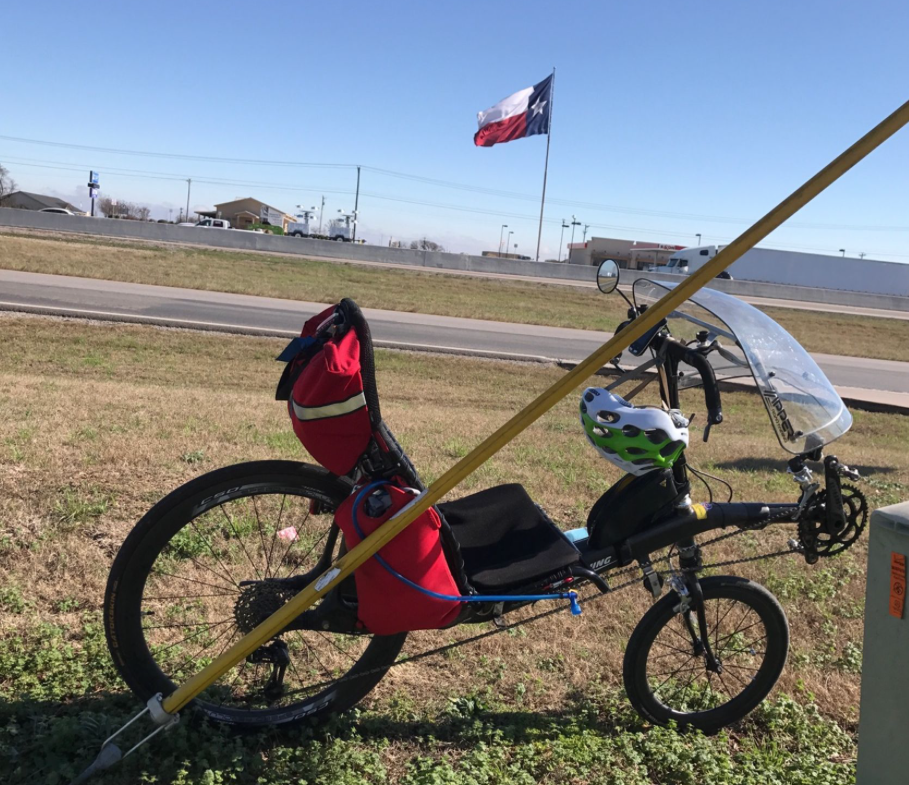 comments powered by

Disqus