Well the Quest is now for sale - $6,000 - located near Austin Texas.
Why am I selling this fantastic machine? Because I purchased a DF-XL and need to make room in the garage (according to the wife two velos not allowed).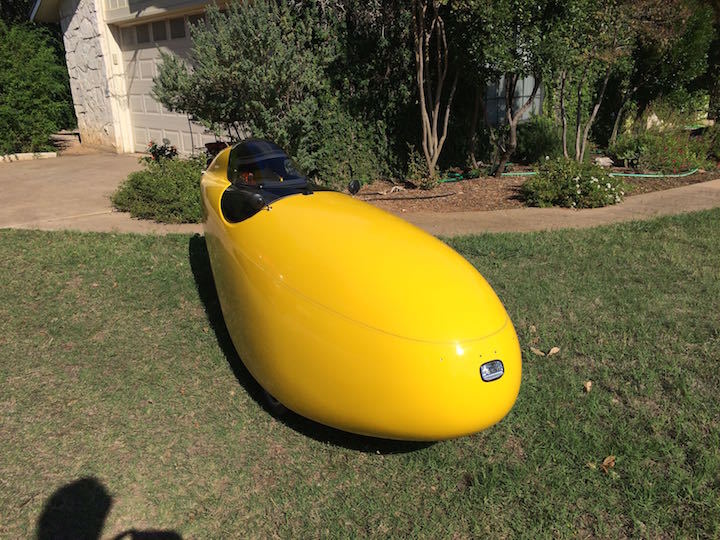 ---
I purchased the Quest August 2014 when it only had about 200 miles on it. You can read about the purchase and bringing it home here: http://danhansenjr.com/2014/08/01/quest-arrives-home-.html
I have put almost 4,000 miles on the Quest since then on many epic rides:
2014 Cove House Classic
2014 Hotter N' Hell
2014 Waco Wild West 100
2015 Georgetown Autism Ride
2015 GASP
2015 Tour de Vineyard
2015 24 Hours in the Canyon
2015 Tour d'Italia
2015 Hotter N' Hell
You can read about these rides (many of them contain videos) and most of my training rides on my blog http://danhansenjr.com.
---
Here is a pretty good post about Strava KOM hunting (includes video): http://danhansenjr.com/2014/11/02/quest-kom-hunting-3-koms-and-one-2nd-place-video-.html
---
Quest ride history: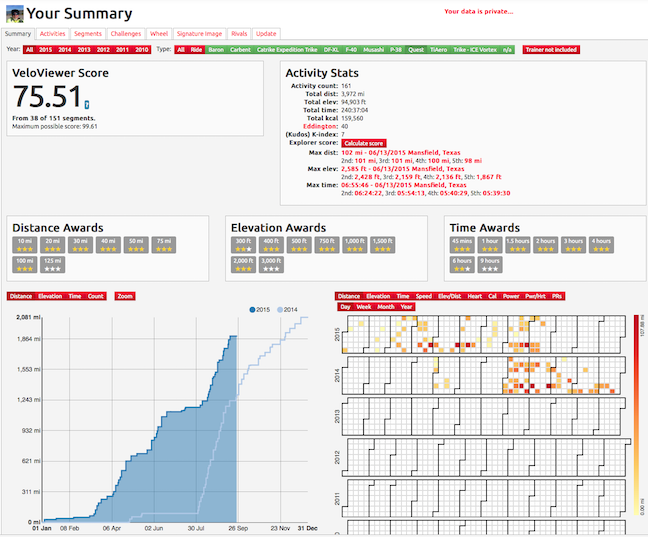 ---
Specifications:
The Quest is serial number CB0025. I have upgraded the front chain rings, front tires and the rear shock. The body is in great shape. Never been wrecked, crashed or rolled. There are scrapes on the bottom from driveways, speed bumps, etc..
Not sure what the official weight is but it is pretty heavy compared to a brand new carbon fiber Quest.
Everything I have in the garage that is Quest specific I will be including with the Quest. Tires (many), tubes (many), tools, bags, accessories, etc., etc..
There are currently no peddles on it (I moved my Garmin Vector 2 power peddles to the DF-XL). I can install a set of SPD or Speedplay I have laying around if need be.
Full suspension
Sturmey Archer 70mm drum brakes
Custom Triple front crank (58/46/30)
9 speed Shimano rear cassette (11-34 I think it is a -34, it might be a -32)
SRAM Grip Shift
Drive system completely isolated from the elements
Monocoque design
Yellow
Front tires: f-Lites (w/ extra pair)
Rear tire: Schwalbe Marathon Plus 
Kayak style cockpit cover 
Lighting package (front/rear/interior light/ composite "dash")
Turn Signals/Hazards/Running lights
Cateye  computer
Brake light
Electric Horn
Second Mirror
Fabric Wheel
Ventisit Comfort Seat Cushion
Risse Shock (rear)
Convenience Handle (Tail Mounted)
Accessory light mount
---
Also for sale separately Schermer One Piece Racing Hood w/NACA air duct $500.