Yesterday there was a 21 mph (gusting to 30 mph) tailwind on a Strava 5.1 mile segment that I have owned the KOM for six months now by almost a whole minute.
Well yesterday Ryan Coover, a professional Cat3 racer, used the good tail wind to beat my KOM by 23 seconds averaging 29.1 mph for the 5.1 mile segment.
Damn, that is fast!
---
My excuse is that it was dead calm when I got the KOM.
I've made significant changes to the F-40 to make it faster and I'm now much more experienced riding fast on the bike.
After losing a little bit of weight I should be able to do that segment at 30 mph next time (a slight tailwind wouldn't hurt either).
I guess it is time to get back into shape and maybe in October try to reclaim the KOM.
---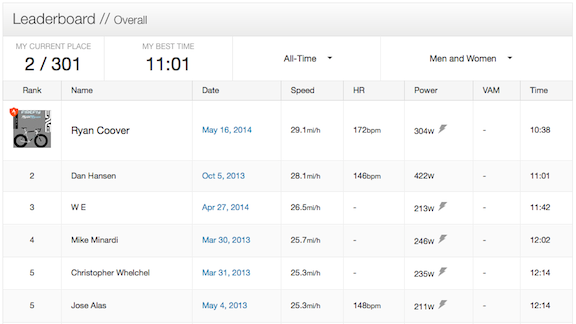 ---