Beautiful day flying. Went to Little Rock for a business meeting.
I still can't get over how fast this plane is.
Pictured below off the right wing tip is Georgetown airport (KGTU). You are looking west at runway 29. Lake Georgetown in the background on the left.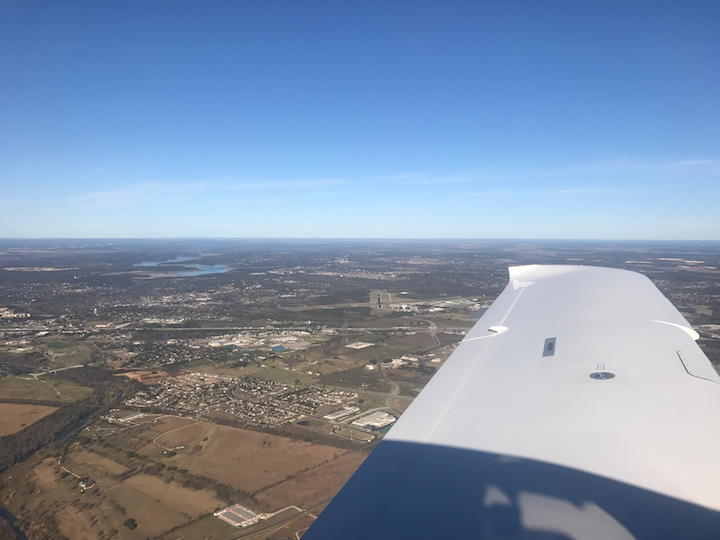 ---
They let me park with the big boys at Little Rock International (KLIT).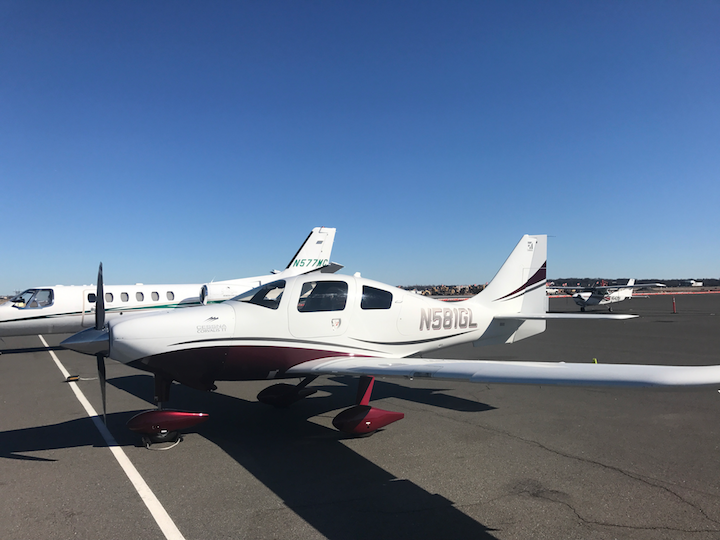 ---
Air was pretty darn clear leaving KLIT. About 70 degrees with just a hint of a breeze.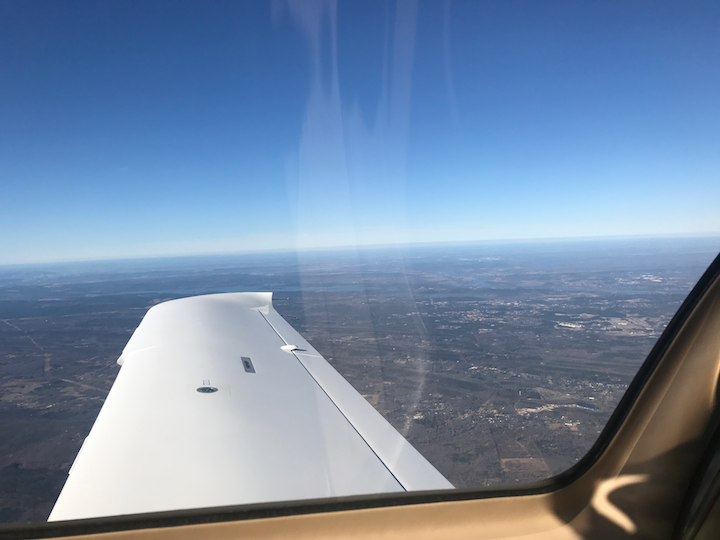 ---
This plane climbs like mad compared to my DiamondStar. 1,000 feet per minute all the way up to 16,000 feet. Above 12.5k I need to wear the cannula for supplemental oxygen.