Greg and Alexis came over (from Fort Worth!) to visit me.
They helped me onto the HP Scorpion Pedelec.
Once I sat down I could not stop laughing.
With a charged battery off we went around the block.
With both feet clipped in, it was one-legged peddling for me.
Only a mile, but what a blast!
Beautiful day, great friends and a wonder time.
---
This photo was taken facing SouthEast on Saturday, April 15th 2017 at 12:59pm CDT.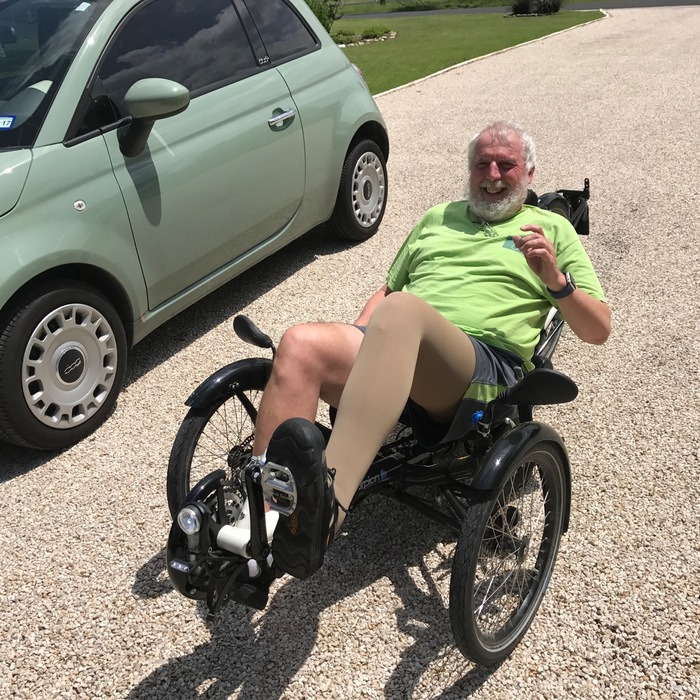 ---
Where the picture(s) were taken: