Today I sold the TiAero and shipped it out to it's new owner in Eugene OR.
I'm going to miss the TiAero but I have to make room in the garage for velos and trikes.
---
In February of 2014 I purchased a used TiAero at the HOT rally in Austin Texas.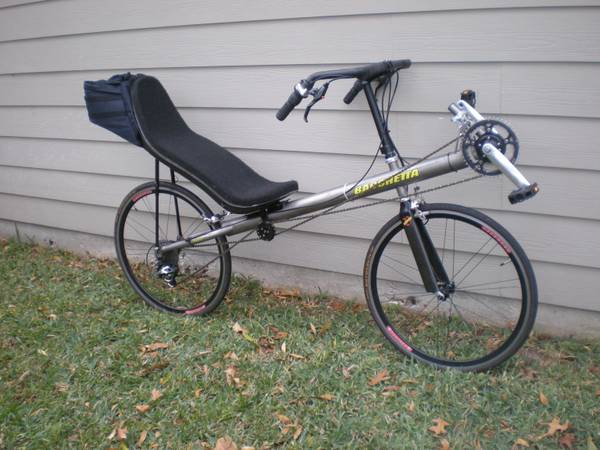 ---
After riding up and down the street to dial-in the fitting I hopped on it and did a first ride of 51 miles. The TiAero is extremely easy to ride, coasts like crazy and is solid as a rock.
Lots of great rides, and several ride videos, with the TiAero.